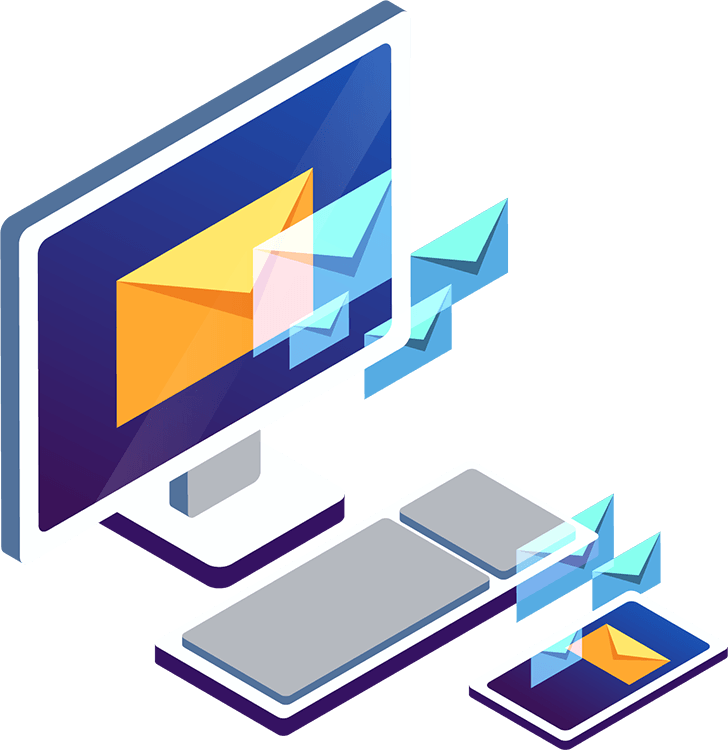 Easily create email marketing campaigns! We create the perfect design for you to achieve maximum efficiency in your campaigns. We provide you with unprecedented ease and comfort when creating and sending email campaigns. We help you get organic subscribers, without the hype like purchasing packages with email addresses. Segmentation and customization have never been easier. Our professional team is at your disposal for any idea or question you may have. We make email marketing campaigns an accessible and easy-to-use resource.
Email marketing campaigns are a great way to keep your customers loyal and keep them up to date with your business news. These can be news, discounts, offers, blog articles or a description of a new service. Regardless of the content of the newsletter, it has the role of reminding customers or potential customers of your business.
We track the performance of your advertising campaigns using specialized software. You can always see statistics about how many recipients have opened their emails, how many emails have been returned, unsubscribe rates and link access rates. We offer you a wide variety of methods to analyze and interpret the performance of your advertising campaigns alongside charts and statistics to improve them.
Email marketing campaigns can be sent whenever you want and can be stored in the Cloud, which means you can access them anytime using your desktop, tablet or phone. Schedule your campaigns or send them immediately. Check delivery reports and statistics on the spot. High delivery rates are guaranteed because we receive feedback from all service providers.