GRAPHIC DESIGN LIDIA'S HANDMADE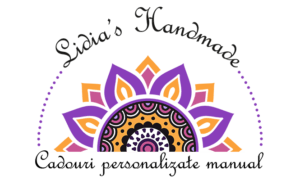 Lidia's Handmade offers unique handmade gifts and decorations for different occasions that can be customized upon request.
The design of the Lidia's Handmade business card is a very simple and friendly one. Its simplicity has been preserved because the Lidia's Handmade logo is very colorful and complex and thus the text would have been too difficult to read. It has a clean, organized, balanced appearance.
The logo is like a drop of colored ink on a perfectly white sheet of paper, in other words: it stands out perfectly.