GRAPHIC DESIGN LIDIA'S HANDMADE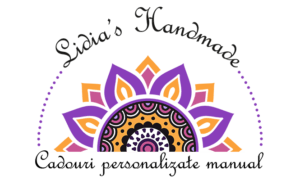 Lidia's Handmade offers unique handmade gifts and decorations for different occasions that can be customized upon request.
Lidia's Handmade is a logo full of color and warmth, being complex by its simplicity. The chosen elements form half a multi-colored mandala in the shape of a flower, filled with many other playful forms that "load" and create the mandala itself.
Lidia's Handmade brand also creates multicolored works of art, the ultimate goal being to incorporate the mandala into the handmade piece.
The colors are vibrant and very bright just to highlight the essence of the purpose of these works of art. The font is arched to blend on the logo of the logo with a handmade look. It is slim and playful, perfectly matching the theme of the brand.