GRAPHIC DESIGN Academia de Make-up Raluca Paraschiv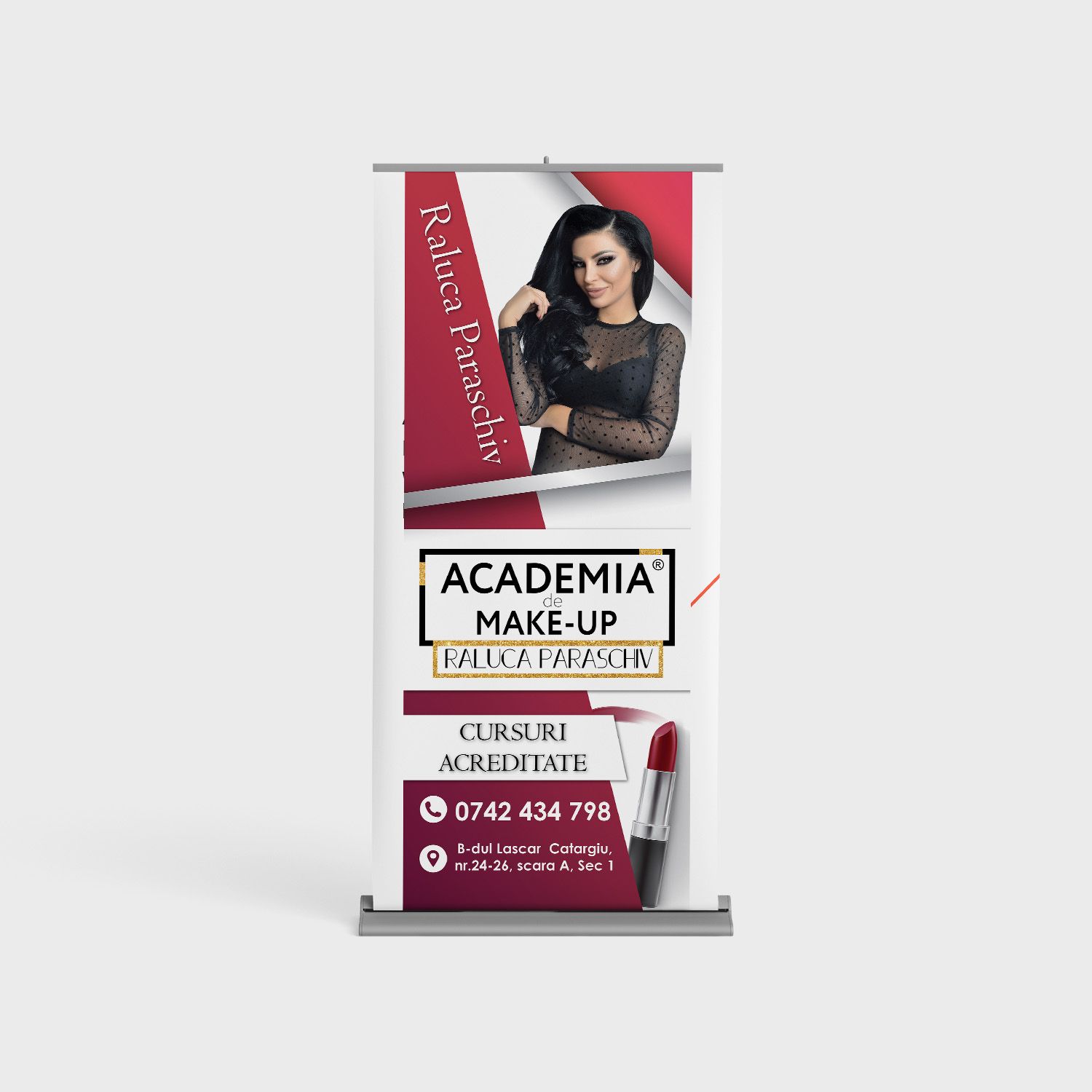 The "Raluca Paraschiv" Make-up Academy will provide a team of professional trainers composed of RALUCA PARASCHIV + 2 assistants, with the desire to teach the mysteries of professional makeup.
Raluca Paraschiv team is ready to teach you to do any kind of makeup, so that at the end of the course, after you have been certified in the art of makeup, you will be able to pursue your long-desired career in this field.
The banner for the Raluca Paraschiv Make-up Academy is a very large street banner. The text is little, to the object, precisely to be able to easily identify the important and necessary information. The logo is highlighted by the asymmetrical arrangement with very few predominant shades.