WE OFFER
SOCIAL MEDIA MARKETING
Social media networks are a powerful communication tool that allows you to interact with potential customers from anywhere. At the same time, you can adapt your brand and increase your number of customers. If done correctly, social media marketing can increase the efficiency and other marketing methods such as SEO and SEM by building natural links, bringing website traffic and increasing brand popularity and improving online reputation. If you have problems with the marketing strategy or the management of the social network, we can help you!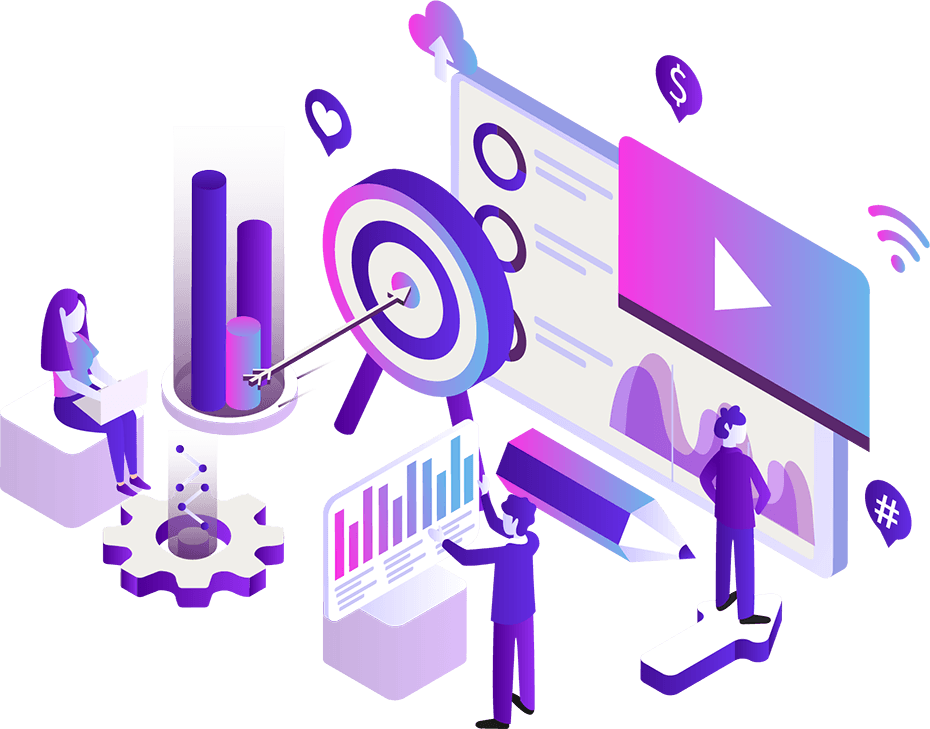 Social media advertising is a form of internet marketing that combines a variation of social networks to get good communication with potential but also current customers to make your business known. This form of marketing consists of activities such as content distribution, videos and images for both advertising and popularizing your brand.
Regardless of the industry your company is a part of, your customers use a social media networks, on a daily basis. It is important to keep them captivated and connected to your brand so that they are always their first choice. If your business offers a product or service, you can bet there are people talking about them and looking for companies to provide them! Our management method in social networks can help you get in touch with them and other potential customers.
SOCIAL MEDIA STRATEGY DEVELOPMENT
We provide a range of high-value social media consultancy services through which we help you to achieve tangible results social media marketing.
SOCIAL MEDIA ADVERTISING MANAGEMENT
Our social media advertising services are proven to accelerate growth. By advertising through social media, 100% of our clients have seen results.
SOCIAL MEDIA CONTENT CREATION
We provide a range of social media writing and posting services to help you directly or indirectly market your offerings through online social media.