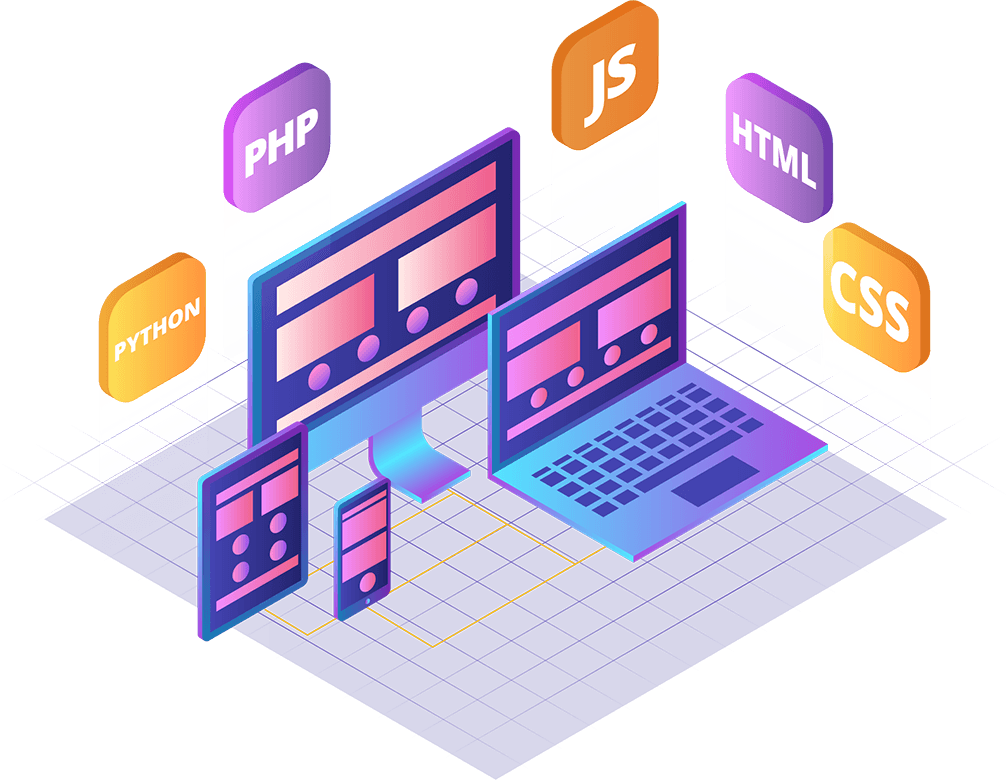 Web Design is an art! Your website design represents your business perspective. A famous saying goes "The first impression is the one that lasts". In the world of web technology, your website is the first entity a visitor interacts with, so your website needs to speak for itself!
We create beautiful, up-to-date, fast and fully optimized websites. We test the product on all standard resolutions and on as many devices as possible before shipping.
WHAT IS THE PROCESS
WEB DESIGN
STRATEGY
We meet, discuss, set goals and listen to all your ideas and desires.
WEB DESIGN
We start with some design sketches for your website and next to you, we define a concept.
DEVELOPMENT
We match your wishes with the latest design standards to give birth to the perfect website.
LAUNCH and MAINTENANCE
We launch the website and provide you with a maintenance plan to ensure success and maintain efficiency.
We offer you seriousness and trust. What we talk about remains fixed and there are no hidden costs. We advise you on content and surprise you with web design. Your ideas and wishes come to life! We are very flexible. Any desire you have related to design can be fulfilled. We use technology without limits, so even the most unconventional layouts can be made and viewed on any device!
Our experience is at your disposal. Do not hesitate to ask us whenever you have a question. We are here for you and your brand. By starting this journey together, you ensure your website all the assets of success.
Web Design

Mobile Optimization

Speed Optimization

SEO

Competition Analysis

Content Strategy

Installation and Configuration

Online Store Integration

Social Media Integration

Testing and Maintenance
HOW MUCH DOES A WEBSITE COST?
Learn about the cost of developing a website, using our advanced tool.
Thanks, we will contact you soon.