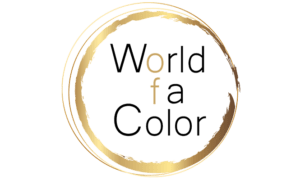 World of a Color is a group of Romanian artists gathered under one brand and one image in order to promote beauty, art and nobility.
World of a Color proposes, through much work and infinite dedication, to value and value the works of artists at the level of priceless jewelry, at the level of pearl jewelry, which gives birth to romance and elegance in any decor, loaded with vintage perfume from the time of kings and queens.
The World of a Color project involved the creation of a launching platform for Romanian artists in the USA. The platform has a pleasant, modern design with many European influences of the Art Deko style but simple and non-intrusive enough that it does not distract the viewer from the works.
On the first page we have a list of all the artists along with a carousel with their most significant works. We used separators and stylish decorations, which denote the good taste and high cultural level of the works.
The artist page is book format. The pages can be browsed like a printed art catalog. Each artist has a picture and a brief biography, and each work has its name along with its technical data. Finally, the section with important data about the artist appears, such as Studies, Awards, Exhibitions and presence in private collections. And for this page I used fine decorations and the first letter of each paragraph is larger and more colorful, precisely the medieval European royal style.
World of a Color has undergone numerous changes based on feedback from US art galleries and artists present. The final version had an exceptional feedback that guaranteed the entry of the works on the American market.