We are an online creation and advertising agency. Your business in the digital environment is a journey in which we guide you and offer you all the tools you need. Through different display and visibility strategies, based on added value, not on traditional advertising, we help you to be unique and authentic in front of your customers.
We accompany you from the first digital step to the peak of success. From the brand, to the website, to mobile applications and digital marketing, we offer you a fresh perspective on the online environment. We discover the unique element of your business and wrap it in a pleasant and friendly packaging, so that your clientele can fully enjoy it. Because the essence of any successful business is the story it offers, in which the visitor can immerse himself and find a refuge.
We are SenDesign, the agency that emphasizes emotion and uniqueness.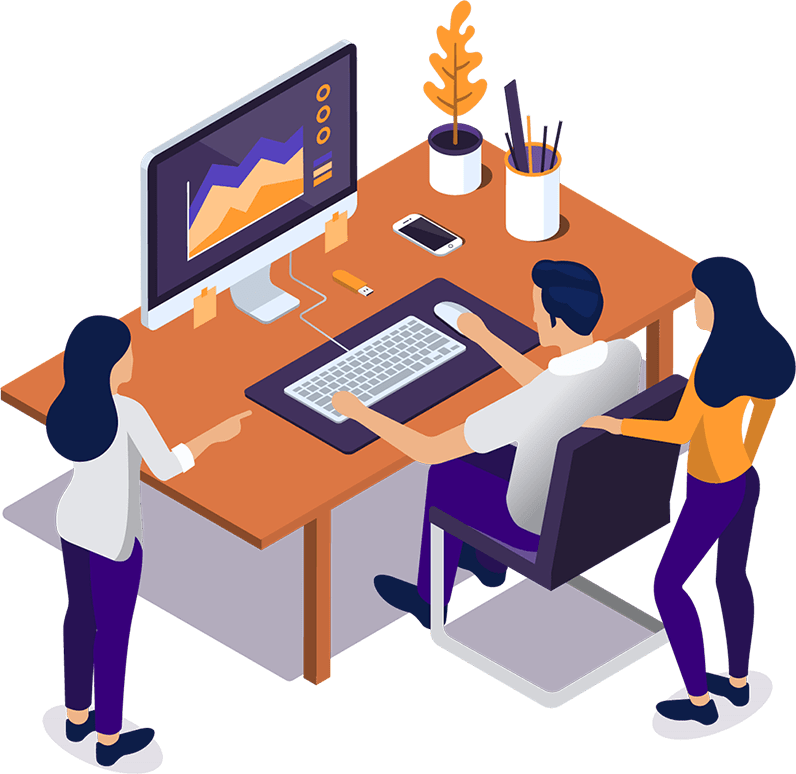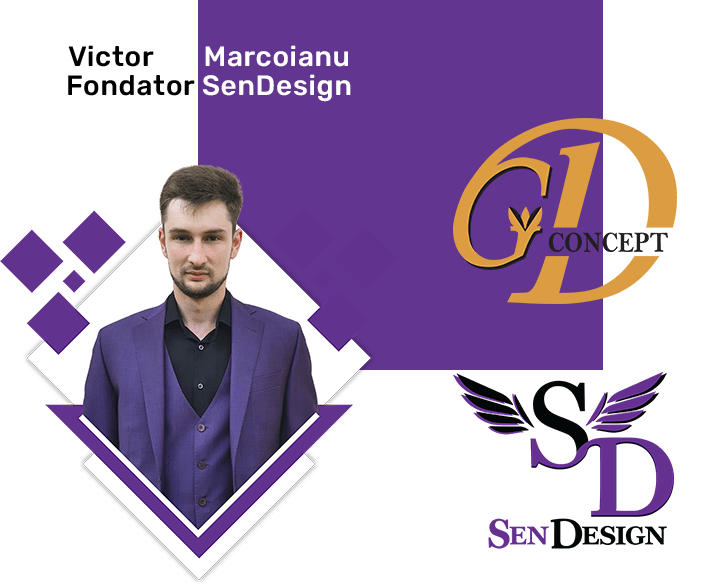 The SenDesign agency was founded in 2013 by Victor Marcoianu as part of the Derma Gen Concept concern. With the vision to change and update the design norms on the Romanian market, SenDesign makes quality a goal in all its projects.
In 2020, SenDesign becomes independent of Derma Gen Concept. It expands its field of activity to the publication of books, thus the SenDesign Publishing House is born.
In 2022, to cope with the volume of projects, SenDesign expands with a new company dedicated to the creation of websites and SEO optimization.
We come to the aid of small and medium-sized companies, whose budget does not allow internal development. Thus, we offer complete services for the launch and promotion in the online environment, but also the automation and improvement of internal management. For large companies, we offer advanced online platform management solutions and create bridges in communication with current and potential customers.
Our experience as an online design, development and marketing agency is confirmed by our clients and guaranteed by our portfolio. We have satisfied clients from academic, literary, commercial, cosmetic, scientific, entertainment, gastronomic, veterinary, medical and musical backgrounds.
March 2013SenDesign

The SenDesign brand was born as part of the Derma Gen Concept concern.

February 2015First APP

We are launching the first Windows and Android applications for Dextro Energy Romania.

June 2016Universitars

We are launching the Universitas module dedicated to distance learning.

December 2019DRPCIV - Auto Auestionnaires

We are releasing the DRPCIV - Auto Auestionnaires app on Google Play as a technology demo.

March 2019Trombis Tower

We are building the digital infrastructure for the Trombi's Tower entertainment center, which includes a scoring system, photo booths, scoreboards, participant code scanning and POS systems.

August 2019The first Digital Mall

We are launching Australia's first digital mall concept. Aimed at local brands and supported by an iOS app.

January 2020UTM.ro

One of the most challenging SenDesign projects is the Titu Maiorescu University website.

June 2020Hermes Launch

We are launching the Hermes ERP Platform which will be the basis of all implemented technologies.

December 2020SenDesign Becomes Independent

SenDesign breaks away from the Derma Gen Concept concern, becoming independent.

December 2020SenDesign Publishing House

The SenDesign publishing house is launched under which a series of books will be published.

December 2020The Online Business Guide

The first release of the publishing house, The Online Business Guide 2nd Edition, by Victor Marcoianu.

Februarie 2021TMU Student Portal

Lansăm portalul Universității Titu Maiorescu, destinat studenților. Prima implementare Hermes și Universitas.

April 2021The Online Business Guide

The English translation of the book Ghidul Afacerii în Mediul Online is launched.

July 2021UTM Admission Portal

We are launching the Titu Maiorescu University admission portal. Fully digitized admission.

Octombrie 2021Successful Web Design

The book Successful Web Design by Victor Marcoianu is launched.

April 2022WordPress Design for Beginners

The book WordPress Design for Beginners by Victor Marcoianu is released.

November 2022The Online Business Guide – Edition III

The book The Online Business Guide - Edition III by Victor Marcoianu is launched.

December 2022SenDesign Expands

We are opening a new compartment company, dedicated exclusively to Web Design and SEO Optimization.
WHAT WE KNOW WE CAN
OFFER YOU
We have always been and will continue to be mavericks. The whole philosophy of the company is based on doing things differently from the rest of the market. A fact proven by the products we develop and the materials we publish.
From the start, SenDesign was founded as a protest to the way Web and Software development was, and unfortunately still is. There are some big titans in Romania and beyond, who develop applications under any criticism. A fact proven by the digital infrastructure of everything related to government, taxes, police and the state in general. And that goes for any country. Especially for European portals.
We want to change this paradigm of "that's how it goes" through simplicity in design and intuitiveness in navigation. The best proof is the Hermes ERP, which surpasses in appearance and ease of navigation any software launched in Romania. Competition being non-existent. We do not base our technology either on Microsoft or on programs from 2006, but develop it from scratch, fully customizable.
Our publications are a constant protest against the way the market works. The Guide to Doing Business Online, protests draconian marketing based on consumerism. Web Design for Success critiques design, navigation, and branding decisions that frequently occur in the online environment.
We offer you our experience, accumulated since 2013 till now, through a completely different paradigm of marketing and software development.