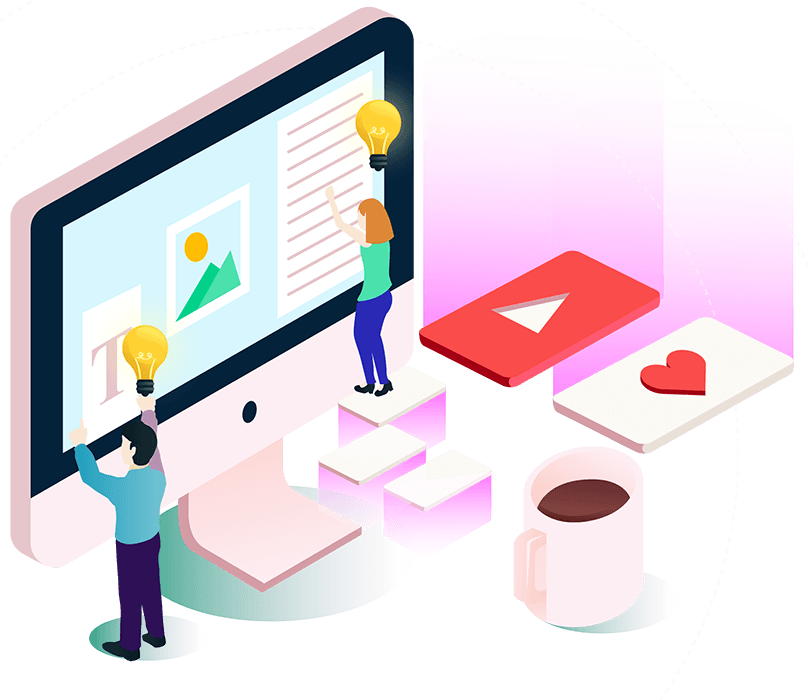 WE OFFER
WORDPRESS DESIGN
Why WordPress? A content management system (CMS), is a tool that allows you manage the content of your website independently.
We use WordPress because it helps us to create your website more quickly and efficiently. So you get the same quality Web Design services in a much shorter time. SEO maintenance and optimization are flower-to-ear using WordPress. You'll even be able to add content to your WordPress blog.
WHAT IS
THE DESIGN PROCESS
Installing the Theme
We install any theme for you, whether it's free or paid, and make it look and work the way you want it to.
1
PREMIUM Plugins
We will install or develop all the modules you need.
2
Content Creation
We edit the content together so that the website has maximum results.
3
SEO
A complete suite of SEO services is available for your website to occupy the best possible position in searches.
4
Launch & Maintenance
We launch the website and provide you with a maintenance plan to ensure success and maintain efficiency.
5
WordPress offers speed, flexibility and ease of use. WordPress is a journey into the web world. And we are your guides. We install, configure and customize your platform meeting all your needs and wishes.
WordPress is fast and easy to use. Costs and development time are much lower. You can create any type of website and expand its functionality at any time. Whatever your needs, this platform can be completely modified. It has all the SEO tools you need to make your website known on the web and allows integration with social networks to popularize it on social media as well.
WordPress is getting more and more every day. Being an open-source project, the developer community is actively working on improving the platform and expanding its functionality.
HOW MUCH DOES A WEBSITE COST?
Learn about the cost of developing a website, using our advanced tool.
Thanks, we will contact you soon.