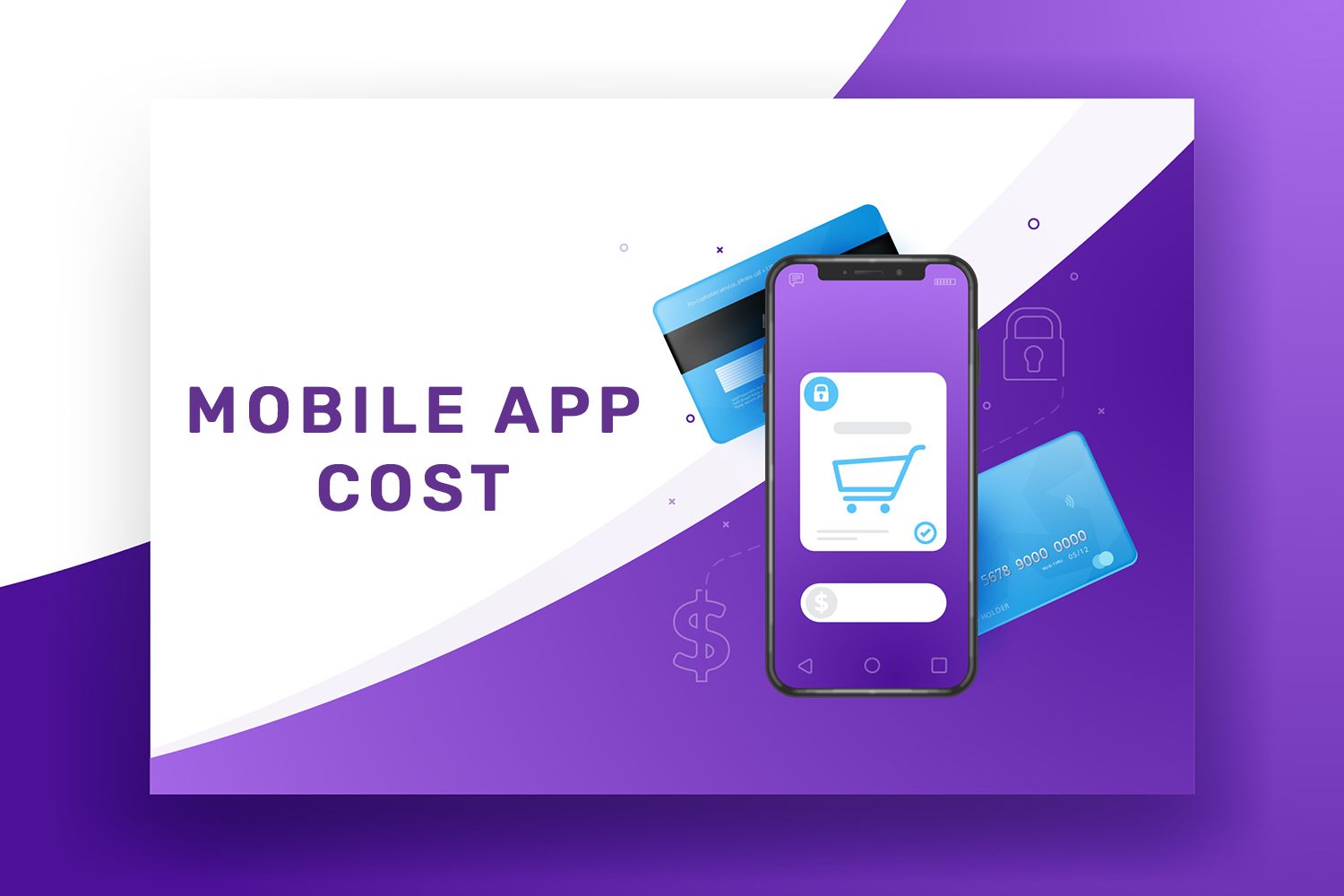 Mobile Apps: How much does it cost to develop an app?
17/08/2021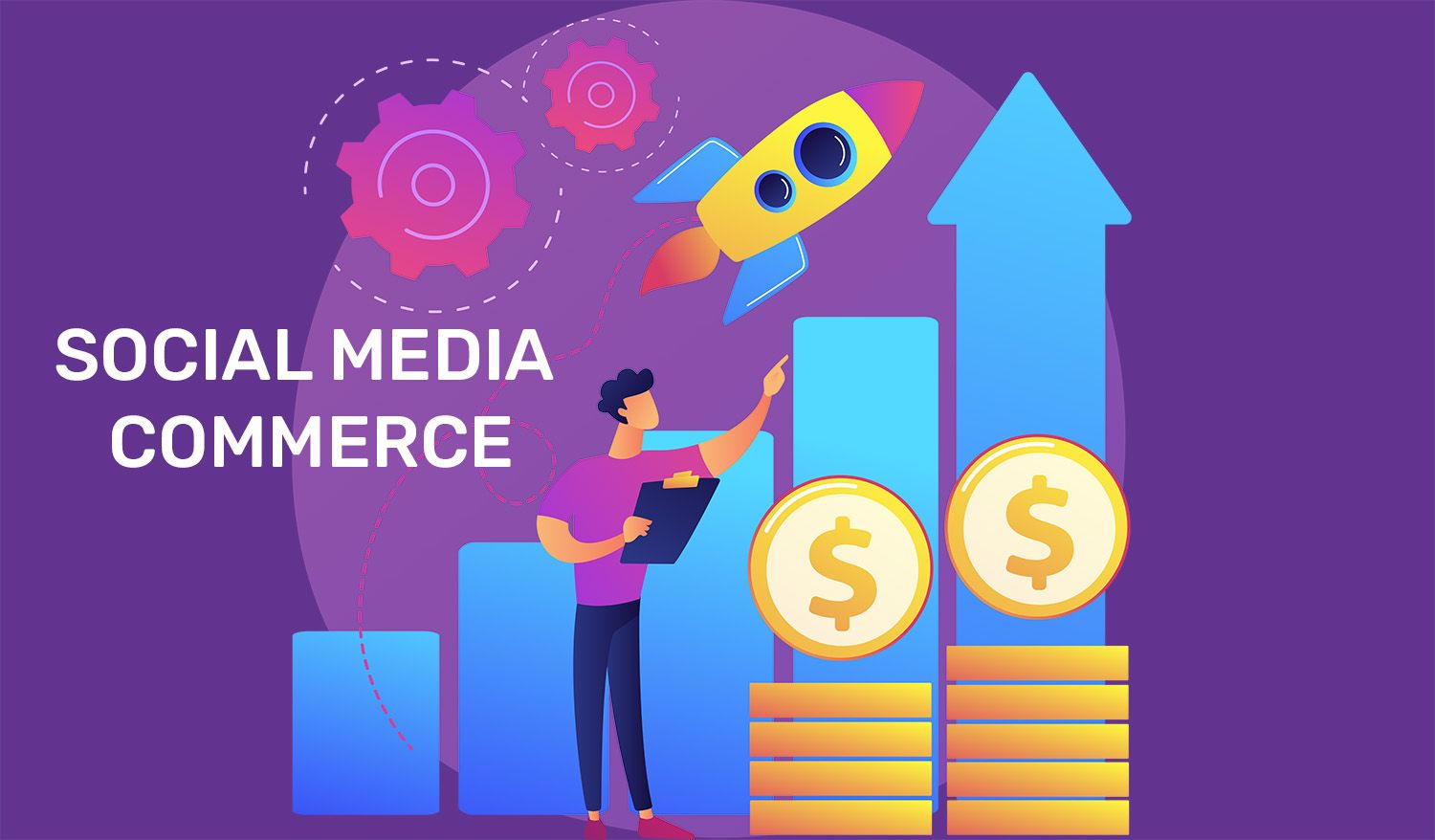 Social Media Sales: How to Sell on Facebook
18/08/2021
Different Marketing: Value-based advertising
The notion of marketing is very old. It was officially defined in 1935 and involves a cold set of statistics and studies. Wikipedia defines it as "the science and art of convincing customers to buy." The whole concept is based on making the customer want your product or service. But what if I actually gave him a real reason to do it? In this article I will be controversial and I will present you another advertising paradigm
Short definition of Marketing
Marketing has existed since businesses. Either the seller presented his goods at the stall, or by a sign (brand?) At the entrance to the store. With the evolution of technology, advertising has become depersonalized. It was no longer made by the seller, but appeared in the newspaper, on television and more recently on the Internet. Companies that specialize in marketing have emerged. The whole process has become a numbers game, in which the audience is constantly analyzed and depending on the reaction, the message of the campaign is adapted. We are already talking about demographic ranges, audience statistics, traffic hours and many other figures. What does the client receive? The result of some numbers. I recommend the series Mad Men (2007) to those who want to see how it had and still has a marketing discussion.
Currently, the goal is money. So marketing is the sum of the methods used to make the customer give you his money. Contrary to his will if possible. Ugly, real, but not mandatory!
Types of Marketing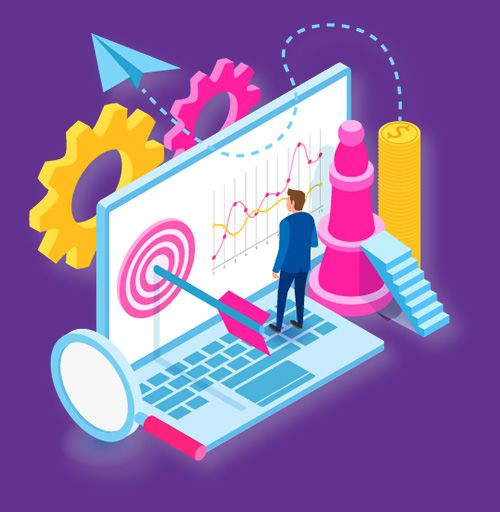 Throughout my studies, I have identified 3 promotion paradigms:
Marketing based on consumerism. The most popular paradigm. The customer must buy and consume. They do not buy? We create a need for him. We make him want something he doesn't need and doesn't really want. It is a manipulation and is present in all genre textbooks. How many of us don't change our phones because something new is coming up? We don't need the new function, ours still works, but we want the latest generation. We have been educated to do so and that our value comes from something we have, not something we are. It is also the most expensive method, requiring careful market research and long-planned campaigns in detail over long periods of time.
Display-based marketing. It is a simple and cheap form of promotion through which the customer finds out that you exist and that you sell. This includes promotions on Search Engines and Social Media without studies or campaigns, but only product displays. It's not as draconian as the first, but just as effective. It is the oldest and most honest form in which you only appear and exist. Of course there is a message, but it is focused on "That's what we have" and not "That's what you need".
Marketing based on added value. The paradigm that is also the subject of this article. It is based on the idea (obscure nowadays) that a customer buys from you because he wants to. Strange, isn't it? Why does he want to? Because you give him that something he can't find anywhere else. This is not necessarily a product or a discount! It can be a state of mind, it can make it out of the pleasure that comes to you. This method is not new but has always existed as a niche in the form of the seller who knows how to please himself and sell his goods. But it is not her only form.
We serve smiles!
Let me tell you about a phenomenon that happened to me recently and analyze it as a case study. I receive an email at my work address. Not the company address, but directly mine. I was offered stockings. I usually receive dozens of offers and marketing attempts at various products or services and get instant spam. It does not. He had that special thing that caught my eye. The text sounds like this:
"Hello, Mr. Marcoianu, My name is – and I am contacting you from ZAMIR, a company that sells the daily stain of color in our lives, more precisely colored socks. Given the fact that the Christmas parties that the companies organized during this period will not take place, we prepared packages with colored socks as a special Christmas gift. The reason is simple, people are extremely happy when they receive them, when they wear them and when they give them away. Colorful socks have become a very popular gift in recent years, Christmas being the perfect opportunity to give a smile to the team you have. […] I have attached pictures of the boxes and a .pdf presentation of the offer. What do you think about our proposal? How many boxes would make the whole team happy? Thank you and I look forward to hearing from you. Do not forget! There is no Christmas without colorful socks! 😊 I wish you a colorful day!" (Translated from Romanian)
Direct addressing caught my eye. I understood that someone had studied my company and composed a text for me. Even if only the introduction was personalized, at least he tried to find out who I was.
Epithets and images. "a company that sells stain of color every day, more precisely colored socks." I've already got a picture in my head. I saw the socks as something colorful and beautiful and a source of color on them.
Marketing Perspective Problem – Human Exposed Solution. The problem is that Christmas parties no longer take place (because of quarantine), and the solution: we have prepared boxes of socks as a gift. Although this is also found in the consumerist paradigm, the difference is made by the lack of conditioning. In draconian marketing, you buy to be in the world and because we make you want to buy to keep up. In the perspective I received by email, I buy because I want to make a nice gesture. It's not a need, but it's like I'd like to give, and I got the solution.
The outstretched hand that does not tell a story does not receive charity. And I also received the ideal argument for this offer: "people are extremely happy when they receive them, when they wear them and when they give them. […] Christmas being the perfect opportunity to give a smile to the team you have. " Doesn't the idea of ​​giving, the idea of ​​giving a smile and making someone happy make you feel great? Even if I decide not to buy socks (which I did), I am left with that feeling of possibility of change. I mean, I'm left with the warmth to offer.
Diminutive. "How many boxes would make the whole team happy?" Not only does it bring me into space to think that the team could be happier, but the diminutive boxes (in Romanian) has a strong impact and inspires me something small and tender and cute. For many it may be too syrupy. It wasn't for me.
Slogan? I don't know if it's their slogan, but the conclusion "Don't forget! There is no Christmas without colorful socks! 😊" would have been the final urge to buy. What do you mean it's not Christmas? I buy colored socks so it can be! It is so obvious that he becomes extremely nice. I was urged but not manipulated. Even in the digital environment, it was offered to me in a smile in the form of an emoticon.
Final greeting. A story has already been built for me. I was in that colorful and warm space. The finale did not disappoint "I wish you a colorful day!". He could say "Good day" or a simple, dry "Respectfully," but no, they kept the story and wished me a colorful day. A beautiful perspective of my day, which they changed and successfully helped in something more beautiful. I'm no stranger to marketing.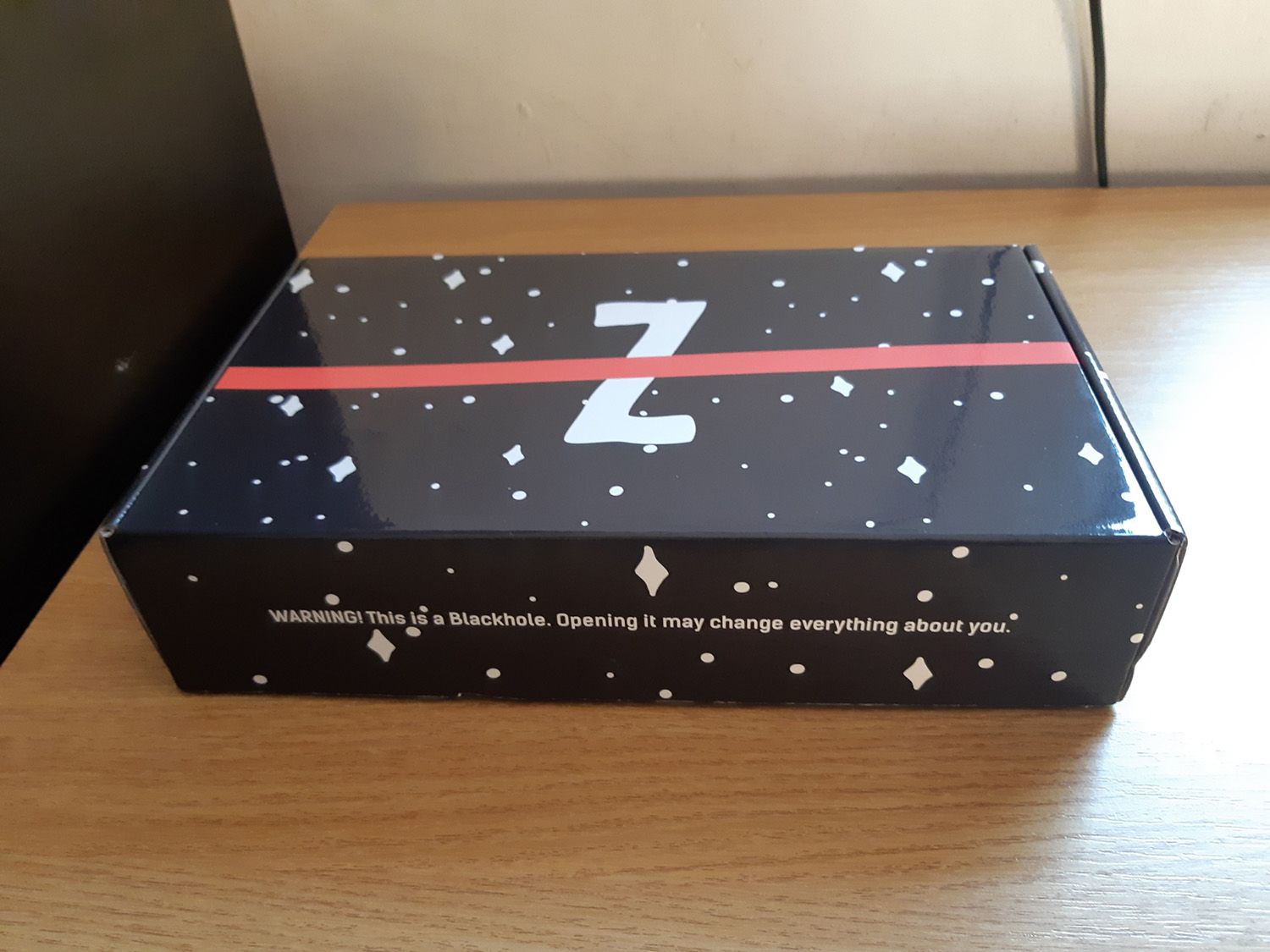 Marketing by the Book
Improperly said by the book, because no book will teach you or at least urge you to do such a thing (and I will change that). But the story went on in an even more surprising way. I didn't order from them because I already had my plans made. But the presentation being beautiful, we sent it further in our circle of companies. And that's what I told them. I also gave them feedback praising their campaign and the way it was built. Their next move was to ask for my address to send me a box … for free because they liked the energy ?!
What a phenomenal idea! Why put 100 euros in a search engine campaign, when I can offer a product and a feeling as a marketing method. Innovative and as far as you can see, and efficient. And he did not go to influencers (influential person, with many followers on social networks) who deal with this. They came to a company (which is in charge of marketing). The reason? They liked the energy transmitted.
The story goes on!
And the box reached me extremely quick. I had the pleasure to find out that their image is very well developed. The box says "WARNING! This is a Blackhole. Opening it may change everything about you." and the design is spatially with a star background. I don't know if it was intentional but the message is therapeutic. By opening the box you accept the change in your life. As a marketing method, it arouses curiosity and continues the story in the email. It's something special compared to the classic brown box.
In the box, nicely put stockings and a greeting card. The message is:
"From another galaxy for Victor! (Smiling face). Spread the happiness Zamrian! (Heart) Sincerely, the Astronaut"
Clearly from another galaxy, I can guarantee that. In our galaxy we received a maximum discount of 5%. On the sock label is the message "Socks from outer space. Aliens or Humans sized". That is, everything is part of this universe presented by them, the Zamir universe.
This marketing campaign brings together everything we tell on this blog and in books written about branding and promotion techniques. But it does something else. It offers me something. The campaign itself offered me something. Ignoring the fact that they gave me a box. I was left with a feeling, an impression and a smile. This was the famous added value.
The company is called Zamir, www.zamir.ro and the story is completely real. And speaking of the story, I invite you to visit their website in the Our Story section. We are not affiliated, but no good deed goes unpunished.
Add value instead of substracting it
There are many ways in which you can add value to your offer. I have a store in the country that we go to because the owner knows how to sell. If he doesn't have something in stock, he will bring it for sure. Did you want a specific brand of cigarettes? If he doesn't have it now, he'll have it next time. And he brings some products just because we pass by. A saleswoman of Romanian shirts also sends you an icon with each order. Service providers can offer resources, as we provide the SenDesign blog with a lot of information. And the examples are many and varied depending on everyone's imagination.
But what if instead of subtracting, we add? What if instead of making discounts and rebates we offer an extra product? A campaign that sounds: you get more today as opposed to you pay less today? Instead of a 5 euro discount, offer him a nice cup! Which do you think he will enjoy the most?
Reduction means minus. You devalue the product or service. A product that is cheap in the customer's view is worth less. It decreases the importance of the purchase. While something extra … is extra. This extra, and a gift. Nobody wants to get a minus, but everybody likes a plus. Interesting, isn't it? Because of this, the value-added marketing paradigm is very foreign to the market. Because it requires a different mentality. A change of polarity and the appeal to the human being inside the client. No matter how serious and rigid he is, he is still human. You can surprise by reminding him of that.
Conclusion
There is nothing wrong with being different. A 3-month digital marketing campaign requires a healthy budget and has mixed results. A smile and a gift costs you much less and always has a positive result. Advertising has been represented for too long by numbers and companies sticking their eyes on your wallet. Raised prices before the discount season, in which no one believes anyway. I'm looking at you Black Friday.
Let's be different, let's offer! Let's be service and products providers, not just sellers.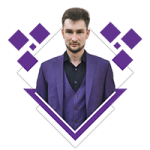 I am a software application developer, web designer and digital marketing manager at SenDesign. In 2020 I am launching my first book: The Online Business Guide, in 2021 I launch the book Successful Web Design and in 2022 the book WordPress Design for Beginners. I am involved in both backend and frontend development for several environments such as: Online, Desktop, Mobile and Server. I create and coordinate digital marketing campaigns in search engines, social media or email.