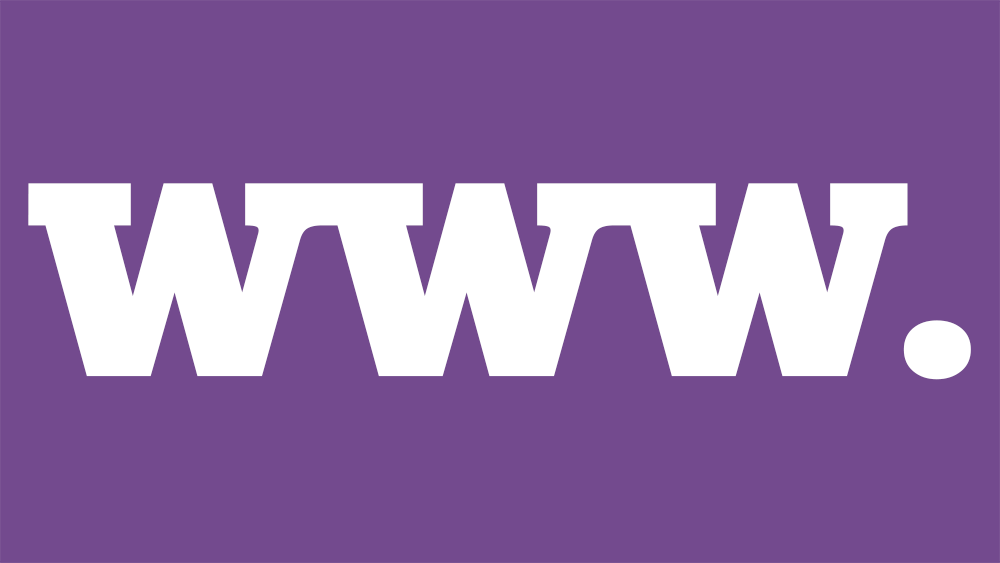 How to Choose a Web Domain Name
10/10/2018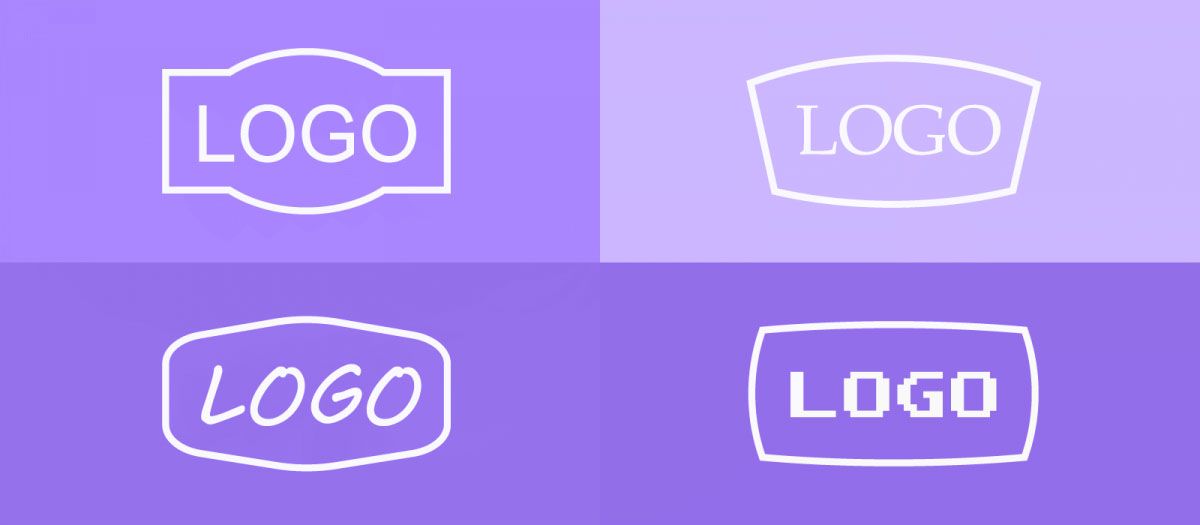 Secrets behind a successful logo
04/01/2019
Digital Branding, a guide to digital identity
The digital branding process refers to the amount of methods used to make your business known and attract new customers to the online environment. In this article we will discuss the first steps towards digital success and how to build your brand. The methods used in the digital branding process are quite diverse and depend very much on the nature of the business. We will begin with the most trivial or obvious and we will proceed to less known methods by those who open up a new business.
Digital Branding  vs Digital Marketing
Many people confuse the two concepts, though they are quite different from each other. Digital Marketing is a sub-concept of Marketing and involves the application of all marketing methods in the online environment. These can be advertisements, discounts, banners and so on. Digital Marketing is dedicated to promoting a product, while the Digital Branding process is dedicated to the subtle promotion of company identity, the "Brand" itself.
The two concepts are somewhat related because Digital Marketing is, in a way, contributing to Branding by increasing exposure. It is also supposed that at the moment of the marketing campaign, the brand exists in the customers' vision.
Advantages of Digital Branding
The advantages of this process are numerous and not negligible:
Notoriety & Reputation. Notoriety means a lot today. The chances of a potential customer to buy from you are even greater as your brand is best known. The consumer's inclination to renowned brands can be seen in all industries and is the basis for continued success by companies such as Adidas, Apple, MC, Amazon, etc. What do you choose between a Samsung tablet or an Archos tablet? Whatever the price, over 90% of consumers will choose the Samsung tablet due to their reputation.
Trust. Consumers have more confidence in known brands with an already established image, regardless of the quality of the product sold. It's something they know, it's something they've heard. The fear of new directly affects consumer confidence and confidence in the brand.
Uniqueness. The digital branding process highlights the uniqueness of your business. It sets it as a distinct point from the rest of the competition. You will not be just one of the manufacturers or one of the sellers / distributors, you will be the Manufacturer and the Seller. At the moment, the competition is fierce regardless of the field of activity. Any element that distinguishes you from the rest will motivate consumers to choose you at the expense of competition.
Connection. The Internet has no limits! So it's much easier to extend your coverage and connect to new potential customers. Digital branding involves covering and distributing the brand on a large scale. Through the internet you connect to a young audience who does not yet know your values.
Interaction. Through the digital branding process, customers get involved and bidirectional communication takes place. Involvement can involve simply tapping a banner, completing a form, subscribing to a newsletter, or even communicating with a representative. This creates and improves brand image and service quality.
Expansion. The multitude of available channels allow your business to expand on multiple platforms. A more prominent presence in the online environment means a wider audience, more customers and more sales.
Step 1: Establish an Identity
This step is for those who do not have a presence in the online environment for various reasons. Whether you have a new open business or an existing one, before embarking on the digital branding process you must have a defined identity.
The Logo
The first defining element of any brand is the logo. It is present in all interactions with potential customers. It appears on the website, on social networks, on business cards, on signatures on email and in any promotional material. The logo summarizes the message of the brand it represents in its entirety!
A logo must be simplistic, unique and memorable. Out of context, the logo has to take the visitor with the thought of your brand. Visual elements must be carefully chosen. Forms and colors play a very important role in the psychological impact that it offers. In designing a logo, a lot of criteria should be considered, such as:
the target audience
brand message
company values
field of activity
type of business
the emotion transmitted
The elements that make up a logo are:
The text, which represents the name of the company. Its font is very important, with each family of fonts sending another message to the reader (see Font Psychology).
The graphic design, which is usually a symbol that accompanies the text. In many cases this symbol will be used without being accompanied by the text. Like the F from Facebook, it must be immediately recognized and attributed to the mother brand.
Color! Many people forget about this, neglecting the total psychological impact (see Psychology of Colors). The color used in the logo will be used throughout the visual identity of the brand! This includes website, business cards, banners, social media icons, and more.
Choosing a Web Domain Name
Also in the Digital Branding process comes the choice of a domain name. The domain name is the website address. Its shape is name.extension. As we have already said, if you have a firm, the best option is to register the company name, for example: namecompany.com. If you want to open a new business, check your domain name before registering your name. You can do this using our online tool. A complete guide can be read here.
Developing a Website according to the digital branding process
We can not talk about digital branding without a website. In the digital age, the image of any business or institution is represented, first of all, by its website. As a result, there are a number of criteria to be met during the development of the website, but also after it is launched on the Internet. The main criteria include
Respect brand identity. That is, to be composed of the same colors, shapes, and psychological criteria by which the logo was created.
Visual Impact. In terms of design techniques, visual impact plays a very important role in building a website. This is the impression left by the website to users. The website is the image of the brand it represents, a powerful visual impact, positively affecting the image of your business both online and offline.
Functionality. Whatever design techniques you apply to the development of a website, they will have no effect if the website does not work properly. For the success of any website, it is important for it to work in full. All pages and features must be tested to avoid problems or error messages.
Ease of Navigation. A recent study proves that most users leave the website if they do not find what they are looking for in less than 2 minutes. The website must be structured in such a way that the user knows where he is and where he finds the information he is looking for.
Mobile Responsiveness. In 2018, over 80% of Internet users have a mobile device, of which 48% use it for daily navigation. A successful website can be used on desktop, laptop, TV, tablet or mobile devices, regardless of resolution.
SEO optimization. The online environment is getting more and more crowded, hundreds of thousands of websites in each field compete for a higher position in search engines. Sometimes the success of a website may be severely impaired if it is displayed 3 times lower than the competition. More on how SEO optimization affects digital branding techniques in step two.
Extensive information and compliance guidelines for these criteria can be found on our blog in this article: Design Techniques: The 5 Aspects for a Website of Success.
Step 2: Create your online presence
This step addresses both new and existing brands. A website is not enough to create a stable position in the minds of customers. Although it is a basic pillar of the digital branding process, it needs visibility and traffic.
Search Engine Optimization
SEO has become a common topic in most articles on SenDesign blog. This is due to its importance and the particularly big role it plays when it comes to digital branding. Search Engine Optimization implies compliance with the criteria imposed by search engines for a better position. A better position on the display pages means more traffic. More traffic means more customers, so a big profit. In this case it means even more exposure. We will not go into detail, the full article can be read here. What you need to keep in mind is that SEO is a continuous process that takes place after the website is completed.
Digital Branding on Social Media
Regardless of the field of activity, all your customers and potential customers are on Facebook, Twitter or Instagram much of their leisure time. So it would be to your brand's advantage to work in these areas. This is done first by creating pages for your brand on social networks. This being sufficient, you will need to have a fairly frequent page activity. No less than 2-3 days between posts. Here you can post blog articles, promotions, ideas, or even launch a question to find out about your products or services. Regardless of the nature of the posting, it is good to stimulate the visitor to interact with the page and automatically with the brand. Questions, questionnaires, votes, contests, all this will increase your interest and will direct your attention to your business.
Online Marketing Campaigns
In the interim stages of the digital branding process, try to invest a bit of money in the Online Marketing and Social Media Marketing campaigns. They will provide you with a fresh stream of visitors who will take your first contact with your brand.
Step 3: Maintain interest
The ultimate steps of digital branding travel involve maintaining quality levels, optimizing brand visibility, and interacting with potential customers. Make sure the website works, has up-to-date content and is up to date with the new search engine criteria. Find out why.
Continue to create content on social networks and try to expand your distribution channels. Sponsors a known blogger, uses an influencer, and effectively use newsletter campaigns.
Make sure your brand image is always fresh and up to date with modern standards. Whenever you feel left behind, take the digital branding process from the start. Large companies are completely changing their image once in a few years. It is normal as the preferences of the target audience change as the transition from one generation to another occurs.
We can help you! We take care of all your digital branding needs and we advise you to address your company's image. Do not hesitate to contact us!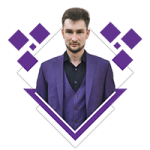 I am a software application developer, web designer and digital marketing manager at SenDesign. In 2020 I am launching my first book: The Online Business Guide, in 2021 I launch the book Successful Web Design and in 2022 the book WordPress Design for Beginners. I am involved in both backend and frontend development for several environments such as: Online, Desktop, Mobile and Server. I create and coordinate digital marketing campaigns in search engines, social media or email.