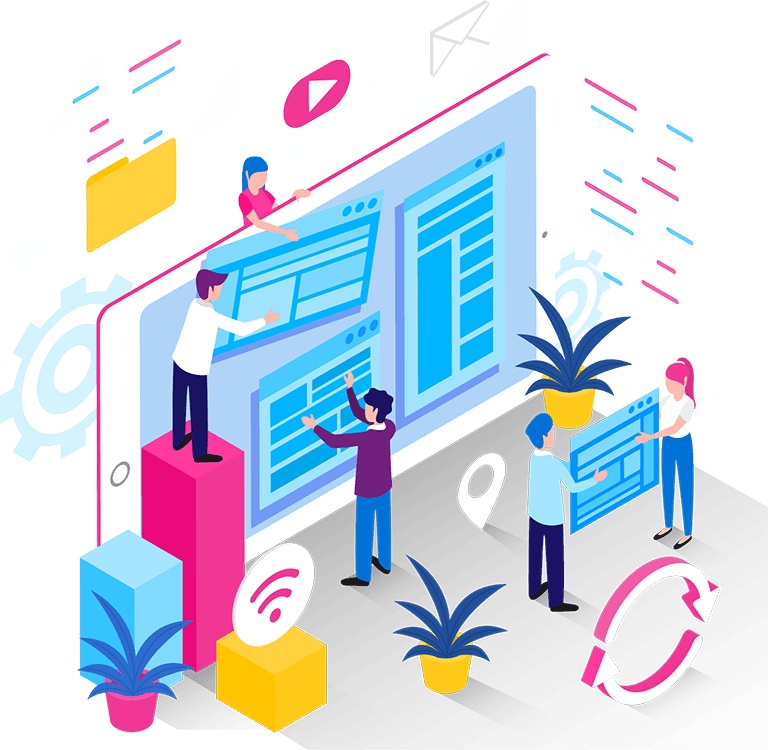 SERVICES
DIGITAL BRANDING
Digital branding is the process by which your brand is built in the online environment. With attention to the defining elements, the visual impact and the psychological impact, the image of your business is tailored to have the maximum efficiency on your audience. Your brand affects the visitors and the perception on your business. As a result it affects sales and final profit. With a digital branding strategy, your business is part of a brand that will take you on the path to absolute success.
The digital branding process requires a great deal of attention and time to study your business. Each element used plays an important role in how customers will perceive your business. The logo is the main piece of any brand. Depending on it, the rest of the items such as business cards, email signatures, website, catalogs and web banners are defined.
With the logo, the brand manual is also established. It includes what colors can be used and how they can be combined, what font and shapes can be used. Colors play an important role in brand psychology. Each color has a meaning and arouses an emotion. The client, although he does not consciously understand this impulse, acts according to it. The same applies to font and shapes. Together they create an ensemble of the image of your business.
When creating a brand, we take care of several aspects: Visual Impact, is the impact that the audience perceives consciously, the Impact of Psychologists, which the audience unconsciously perceives, Ease of Use, that the brand can be easily integrated into all environments. (online, print, etc.) and Unicity, that the brand and its elements are not already used or confused with another brand.